2010
08.03
We Want Your Films!|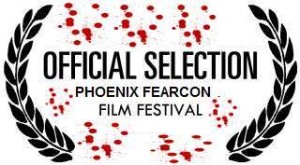 Even though our festival is postponed till 2014, we are still viewing all submissions, and any that stand out will be submitted to our Sponsor Film Distribution company.  Naturally, we prefer films that do not yet have distribution.  Films chosen by FearCON's film sponsor will receive a contract for Domestic and International distribution. Send us your films, it still counts!!  We are now accepting films a little outside our genre to give other film makers the same chances for international distribution. We are accepting Feature Length films only at this time (70 minutes +)
Send us your films now!  Genres accepted are:
Horror
Thriller
Sci-Fi
Submission requirements:
DVD (NTSC)
Synopsis
Cast/Crew Bios
Photo Stills
Link to a trailer
Submission fees for this year are waived due to the postponement of the FearCON, so send as many as you want, and tell your colleague film makers to send us their film.
Chris McLennan – Festival Director
Phoenix FearCON
PO BOX 13653
Scottsdale AZ  85267
All submissions will not be returned.  All submissions will be viewed and considered for a distribution contract by our film sponsor at their discretion. Please make sure we have all your contact details.
Any questions, direct them to Chris at this email address:  director@phxfearfilmfestival.com