The Holding
Dir: Susan Jacobson – UK, 2011
Sometimes our worst secrets can't be buried. Sometimes, what we think is the right thing to do can be the most dangerous thing of all. Cassie Naylor has such a secret, the result of her maternal instincts to protect her daughters. But when the charming drifter, Aden, turns up, her terrible secret comes back to haunt her in the most horrifying and unexpected way. The Holding is a burning thriller about the destructive nature of secrets and the shocking lengths people will go to fight for what they value most in life.
The House With 100 Eyes
Dir: Jay Lee, Jim Roof – US, 2012
Ed and Susan seem to be a typical married couple, living in a typical middle-class home. But there's nothing typical about the couple or their house. The House with 100 Eyes chronicles Ed and Susan's attempt to create the ultimate snuff film – complete with behind the scenes footage, director's commentary- all the features you'd expect on a regular DVD. And that's in addition to the main attraction: the world's first snuff triple feature, with three victims, three murders, all in one night. As the evening progresses, the couples' scheme begins to unravel, and leads to an apocalyptic bloodbath.
Co-director Jay Lee will be in attendance.
Inbred
Dir: Alex Chandon – UK, 2012
Four young urban offenders and their care workers embark on a community service weekend in the strange, remote Yorkshire village of Mortlake, which prides on keeping itself to itself. Visiting the local pub, 'The Dirty Hole' which serves home-made (and suspiciously hairy) pork scratchings, they quickly realize they've made the wrong holiday choice. A minor incident with some local inbred youths rapidly escalates into a blood-soaked, deliriously warped nightmare for all involved.
Zero Killed
Dir: Michal Kosakowski – Germany/Austria, 2012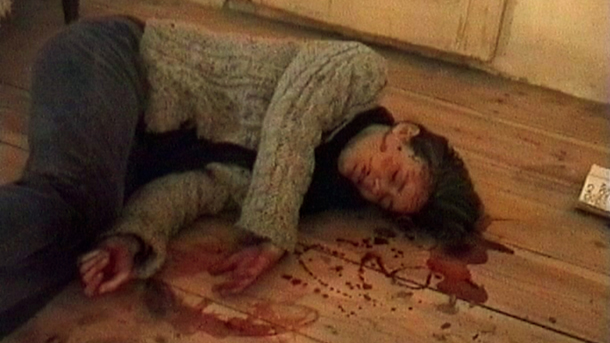 Since 1996 film director Michal Kosakowski has been asking people with different backgrounds about their murder fantasies. He offered them the chance to stage their fantasies as short films. The only condition was that they had to act in these films themselves, either as victims or perpetrators. More than a decade later, Kosakowski met these people again to ask them about their emotions during their acts of murder or victimization, and interviewed them about current social topics such as revenge, torture, war, terrorism, media, domestic violence, the death penalty, suicide etc.