Here's the list of currently scheduled guests for this year's event. We'll be updating this page with details of more, as the time approaches. So keep checking back!
Our guests from The Walking Dead are now collected on their own page!
Ken Foree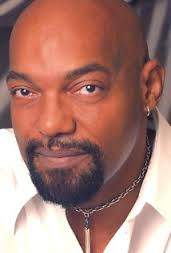 Ken is almost the definition of "needs no introduction," to horror fans, since this American actor is universally renowned for his portrayal of the militant Peter Washington in George Romero's seminal 1978 zombie film, Dawn of the Dead. Foree worked again with Romero in the 1981 action movie Knightriders, but we particularly remember him in Stuart Gordon's From Beyond.
Appearing in many other genre films over the decades, Foree has more recently become particularly associated with Rob Zombie's projects, making appearances in films such as The Devil's Rejects, Halloween and The Haunted World of El Superbeasto. Two bits of trivia. Foree also made a cameo appearance in the 2004 remake of Dawn of the Dead as the televangelist – famously quoting the line, "When there is no more room in hell, the dead will walk the earth." And in Shaun of the Dead, the store where the hero works is called Foree Electronics, in homage to him.
Oliver Robins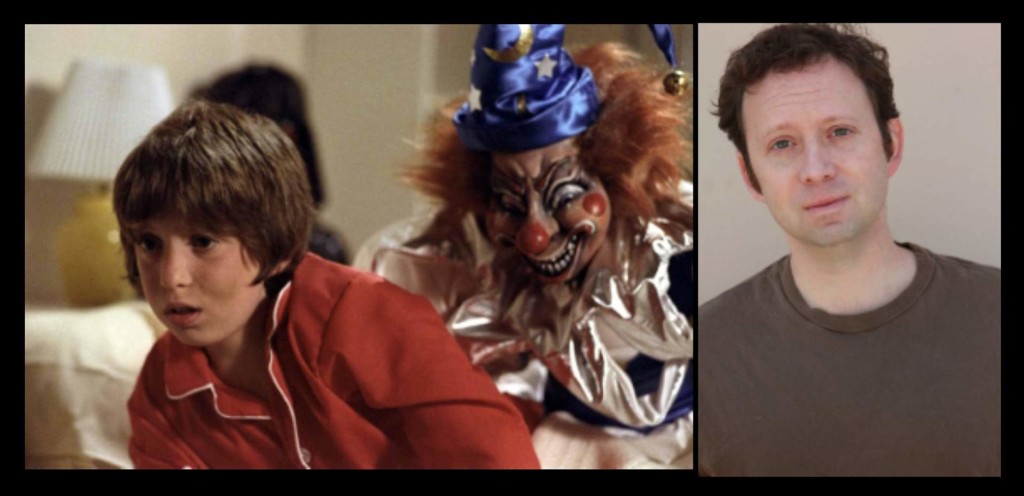 Oliver began his career in the film industry at the age of ten, starring in Steven Spielberg's Poltergeist. After acting in various film and television roles, he moved behind the camera. At the age of fifteen, he wrote, directed and produced The Crystal, which won first prize at the French Les Mesnil-le-Roi Film Festival.  Upon graduating from the University of Southern California Film School's Production Program, he wrote, directed and produced close to fifty industrial, short and feature films. He also co-wrote the feature film Eating L.A., which premiered on television in 1999.  Oliver wrote and directed the feature romantic comedy "Dumped" starring Dana Barron, Seth Peterson, and Chris Showerman which was released to critical success around the globe.  He also co-wrote and directed the feature comedy "Wild Roomies," starring A.J. Buckley, Holly Fields and Stephen Furst.  The film was released theatrically in Los Angeles, and sold in nearly every world territory.
CANCELED: Debbie Rochon
Sadly, due to illness, Debbie will not be able to attend this year's FearCon. [The picture on the left has now probably become fairly accurate!] She sends her apologies to all attendees: we hope she has a speedy recovery, and look forward to seeing her return to a future FearCon.
Tiffany Shepis
FearCon favorite Tiffany is making her third appearance at our event, and is always a pleasure to see. She was born in New York, and coincidentally, one of her earliest roles was alongside fellow attendee Debbie Rochon in Tromeo and Juliet. One of the genre's busiest actresses, we remember her from The Hazing, Nightmare Man, Nympha, The Violent Kind, Night of the Demons, The Prometheus Project and, most recently, Sharknado 2: The Second One, where she had her face chewed off by one of the titular air-borne creatures.
Mark Torgl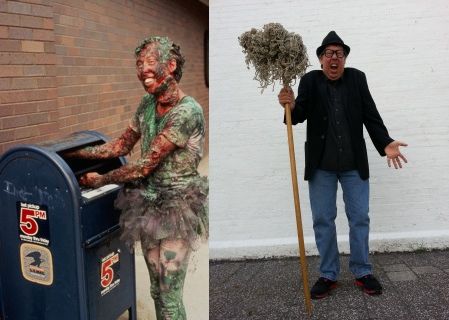 Mark could be regarded as the consummate Troma Actor, his acting career with them includes his classic performances in The Toxic Avenger as Melvin the Mopboy, Toxie's pre-superhero form, and an unforgettable performance in The First Turn On as Duane! [Anyone who knows this movie will squirm remembering Torgl's un-natural and disturbing dinner manners.] Mark also had a cameo in Toxic Avenger 4 as Evil Melvin. Mark started working with Troma while a film student at NYU, being script supervisor for The First Turn On, before being called on to play Duane. A year later Lloyd and Michael called Torgl to see if he wanted to play Melvin, and the rest is history!
Torgl moved to Los Angeles to be a film and television editor, and currently works for "Entertainment Studios", Byron Allen's company, editing 2 sitcoms, "The First Family" and "Mr. Box Office". A year ago Torgl did his first ever convention, "Mad Monster Party" in Charlotte, to huge acclaim. Mark and filmmaker Joe Nardelli are shooting a mockumentary, Toxic Tutu. This chronicles the emergence of Mark after three decades, amid fan speculation the waste used on the set of The Toxic Avenger was real, and caused a hideous disfiguration which, they surmise, kept him in hiding all these years.
Jennifer Lynn Warren
Fans of American Horros Story: Coven, which was a runaway hit on FX earlier this year, should recognize Jennifer – with or without her make-up! – from her role in the show as Borquita LaLaurie. She was the rebellious daughter of Delphine LaLaurie (played by Oscar winner Kathy Bates), who joined with her sisters in planning to kill off their mother, after she chased off a potential suitor. Their plot went about as well as you'd imagine, from the photo above. Warren is making quite a name for herself on the small screen. A stunt woman and belly dancer, Jennifer has only been acting for a few short years, and says booking a recurring role on American Horror Story: Coven was a dream come true. [Fun fact: the LaLaurie family really existed. Borquita's full name was Marie Borgia Delphine Lopez y Angulla de la Candelaria]
Fred Williamson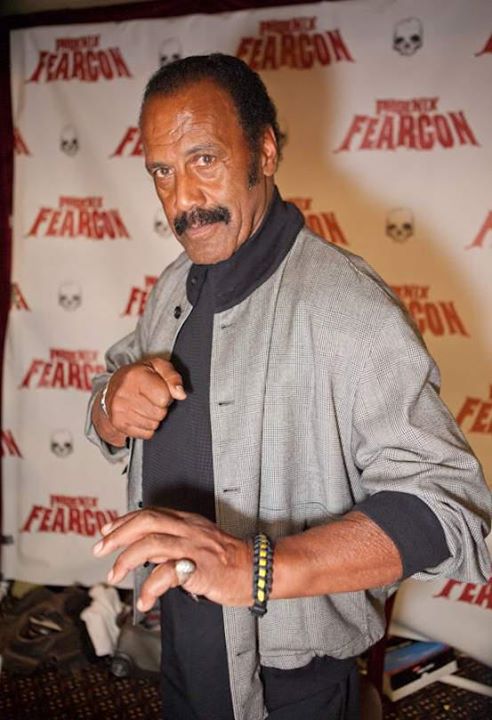 Also returning to FearCon by popular demand, after great success in 2012, Fred, a.k.a. 'The Hammer' was an three-time AFL All-Star and turned to Hollywood after his retirement. His roles include Black Caesar, Inglorious Bastards, William Lustig's Vigilante and Larry Cohen's Original Gangstas, alongside Pam Grier and Richard Roundtree. But horror fans probably know him best as Vietnam vet turned trucker, Frost, in Quentin Tarantino's From Dusk Till Dawn, as seen above.
Also appearing
John Brightman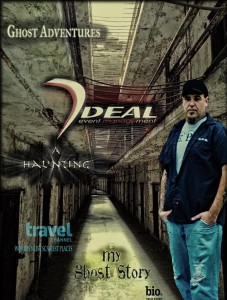 John Brightman, founder of New England Paranormal Research, has been investigating for nearly a decade. John's childhood acted as the main inspiration, growing up in the Freetown State Forest, part of the Bridgewater Triangle of Massachusetts. Specializing in the infamous murder cases of cult leader Carl Drew, as well as Mary Lou Arruda, John's lectures will captivate every audience with his macabre tales and astonishing evidence. John's outstanding research and state-of-the-art precision to gather evidence has lead him to being featured on shows like the Travel Channels Ghost Adventures, Ghost Lab season 3, A Haunting, The Haunted, My Ghost Story and even international shows in over a dozen countries, world-wide. John's documented evidence is showcased in his book, based on the Bridgewater Triangle called Dark Gift. John has taken part in several paranormal documentary productions, as well as his own historically haunted film project. John has also started his own photography company doing horror and gore photos, and is now starting two horror films where he plays the main role of the killer in both, that will be out in 2015!
Craig W. Chenery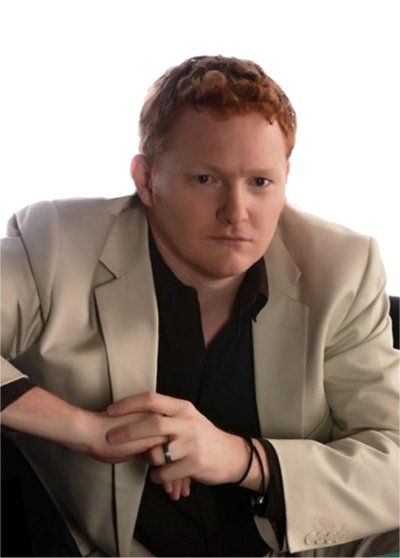 Zombie and pop culture specialist Craig W. Chenery is the award winning and critically acclaimed author of "Blood Splatter: A Guide to Cinematic Zombie Violence, Gore and Special Effects" and "The Comicon and Convention Survival Guide". He is currently finishing up his first full length novel called "Don't Make Me Come Down There", a dark horror/comedy due early next year. Craig has authored numerous short stories, comics and magazine articles in the horror and Steampunk genres.
Craig is also the co-author of the Butch G. Cat Journals book series and is one of the screenwriters of the feature length Butch G. Cat Movie currently in pre-production.
Jim O'Rear
If you have been with us all the way to our first event in 2006, O'Rear's name could well sound familiar, as he co-directed feature The Deepening, one of our debut offerings that year. But he has been involved in the entertainment industry for over thirty years as an actor, stuntman, writer, and paranormal professional, beginning his career on tour as The Youngest Professional Magician with David Copperfield, Harry Blackstone Jr., and The Great Tomsoni, opening for acts like Cheap Trick and John Anderson. Since moving into the realm of film, television, and theatre, he has worked steadily as an actor, stuntman, and special make-up effects artist on such projects as Star Trek 4, Stephen King's The Boogeyman, ABC's Nashville, Lethal Weapon 3, Fall Of The House Of Usher, The Vampire Wars, Day Of The Dead, Mortal Kombat: Conquest, and many more.
He has written and sold a number of horror-related screenplays, including Hayride Slaughter plus its sequel, and (currently playing on cable) Scream Farm. Jim's horror writing has not stopped there, as he has contributed to national publications, and has been recognized in Fangoria, Alternative Cinema, Fright Times, and Femme Fatale. Find out more about him at jimorear.com.
Chanel Ryan
Ryan's first movie appearance was in the independent film Waiting for the Rocket in 1994, and in 1998, she landed the role of one of the Felon Cheerleaders in the Universal film BASEkeball. In 2011, she shifted her attention from modeling to acting full time. Her recent acting roles include Dorothy and the Witches of Oz, starring Sean Astin, Christopher Lloyd and Lance Henricksen, and Bad Kids Go to Hell with Judd Nelson and Ben Browder, based on the best-selling comic book. She appears as "Fantazia" in the cult classic follow-up Hobgoblins 2 from director Rick Sloan and is featured in the soon-to-be-released horror film, Alice D, where she plays genre legend Kane Hodder's evil sidekick "Isabel", as well as creature feature Dead Sea alongside scream queen Devanny Pinn. Her website is chanelryan.com.
Scott Tepperman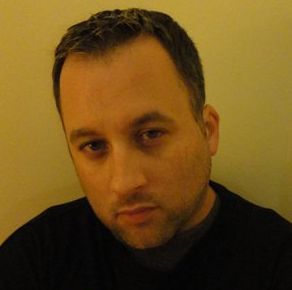 One of the stars of Syfy Channel's Ghost Hunters International, the hit spinoff series to the most popular paranormal reality show of all time, Scott has made the successful jump from to his true passion – the low-budget, independent horror genre. While still extremely dedicated to the field of the paranormal, Scott has already carved a solid career for himself in the horror industry over the past several years. He has already filmed and appeared in several notable genre films – including the smash horror hit, The Hospital, Fat Chance, Nand the crime-thriller, Southwest (2014). Scott is also currently working on two high-profile movie projects that should please fans of classic horror: his first starring role – in Tim Ritter's upcoming Truth or Dare? A Critical Madness 5, and ID: Don't Look in the Basement 2, a direct sequel to the 1973 cult-classic shocker. For more information, check out his website at scott-tepperman.com.