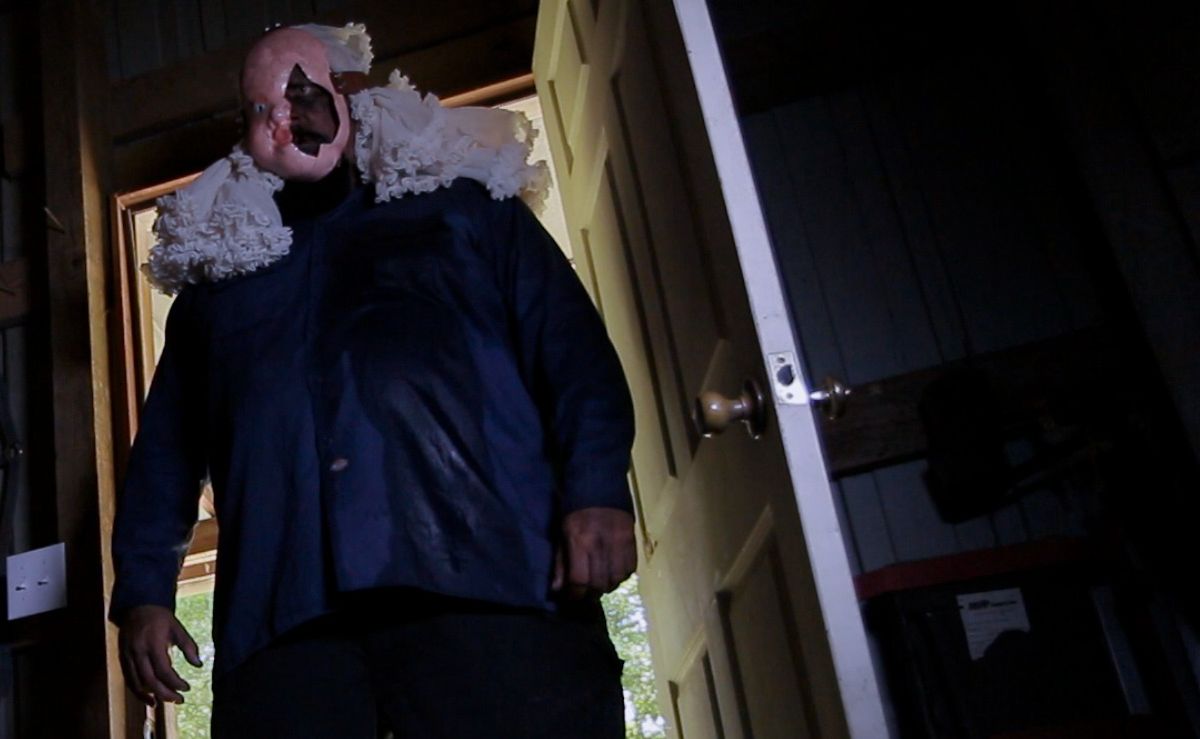 Dir: Tommy Faircloth
Star:  Jason Vail, Christian James, Debbie Rochon, Kirsten Ray
Didn't see the original Crinoline Head when it came out in 1995? Not to fear. Neither did we, and we still enjoyed this loving throwback to the slasher genre enormously. A group of students are doing a project on the serial killer known as Crinoline Head, presumed dead after the events of two decades ago, and visit his stalking ground by a lake. They're in for a nasty shock, you will be pleased to hear. Featuring a movie-stealing turn from one of this year's guests, Debbie Rochon as the foul-mouthed trailer-trash custodian of the property, this combines dark humor with the stalk 'n' kill scenarios we love so well.
Director's statement
I decided to do Dorchester's Revenge: The Return of Crinoline Head back in March of 2013. I had re-released the original Crinoline Head on DVD finally, and began to get emails from fans of the film from all over the world. I was shocked to discover how much original VHS copies of my films were going for online, so I decided there that it was time to get back into the horror game. I knew I wanted to do this feature, but decided to do a short film first to get my name back out there and hopefully stir up come support when it came time to do Dorchester's Revenge. I shot a short film called The Cabin that ended up taking on a life of it's own. It played at countless film festivals all over the world, won a ton of awards, and was eventually picked up for television broadcast by Shorts International, the world's largest distributor of short films, who play all the Oscar winning films!
So I wrote a script that would make sense, meaning since the film was done back in 1996, then this sequel would be taking place in 2014, which would be 18 years later. After I began writing it, I realized that it could really stand on its own as I was able to include flashbacks of when Crinoline Head was a child, and then have one of the survivors from the first film, Paul, tell the story of the first to get everyone up to speed. I wrote this great park for a crazy white trash lady and I knew that I had to get someone iconic in the role. I had worked with Debbie Rochon in the past on a film or two, so I approached her with the script. She loved it. I cast Jason Vail as Paul after having worked with him on my film The Cabin and then the casting took off. I am really excited how it turned out considering how little we had to shoot with. I think fans of the original will like it, as I am still combining my Johns of filmmaking – John Carpenter and John Waters. 🙂