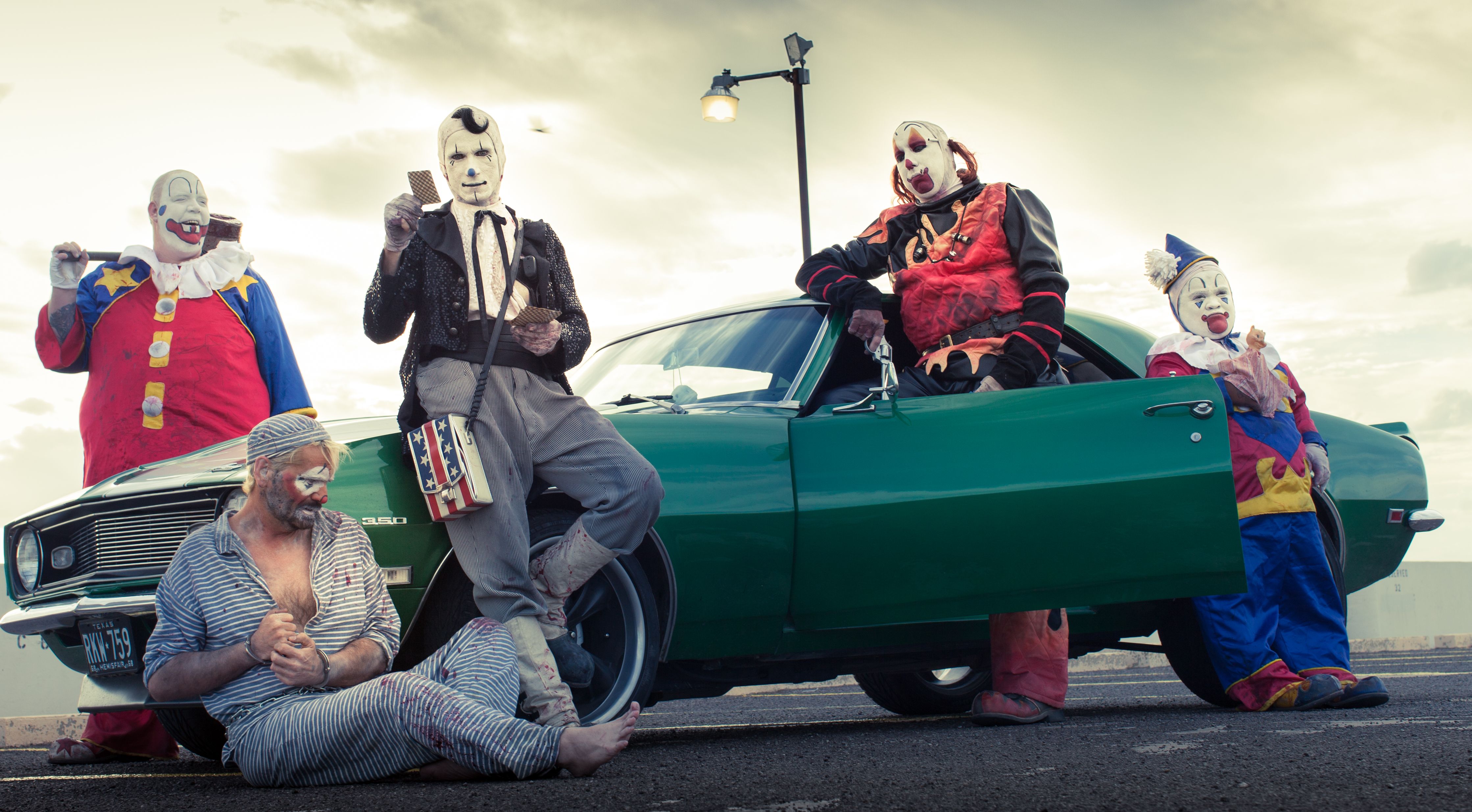 Dir: Billy 'Bloody Bill' Pon
Star: Bill Oberst Jr., Parrish Randall, Ryan Clapp, Chanel Ryan
Unlike some people we could mention (hello, FearCon social media guru Amy!), we never had a particular fear of clowns, but this is making us rethink that position. Starting with a quote from famous clown, John Wayne Gacy – "Clowns can get away with murder" – the film goes ahead to prove the truth of that. It follows Papa Corn (Oberst) and his band of painted-face psychopaths as they wreak vicious carnage on those who cross their path, in particular Donald Johnson (Randall) and his family. Oberst is brilliantly chilling, as he torments his chosen victims to a point where they have no possible way out except to become "one of us", as previous carny horror classic, Freaks, put it. Whey-faced japes and flowers that squirt water will never seem the same again. Be sure to stay through the end credits…
Lead actress Chanel Ryan ("Tiffany") will be in attendance for Q+A after the film. Ryan's first movie appearance was in the independent film Waiting for the Rocket in 1994, and in 1998, she landed the role of one of the Felon Cheerleaders in the Universal film BASEkeball. In 2011, she shifted her attention from modeling to acting full time. Her recent acting roles include Dorothy and the Witches of Oz, starring Sean Astin, Christopher Lloyd and Lance Henricksen, and Bad Kids Go to Hell with Judd Nelson and Ben Browder, based on the best-selling comic book. She appears as "Fantazia" in the cult classic follow-up Hobgoblins 2 from director Rick Sloan and is featured in the soon-to-be-released horror film, Alice D, where she plays genre legend Kane Hodder's evil sidekick "Isabel", as well as creature feature Dead Sea alongside scream queen Devanny Pinn.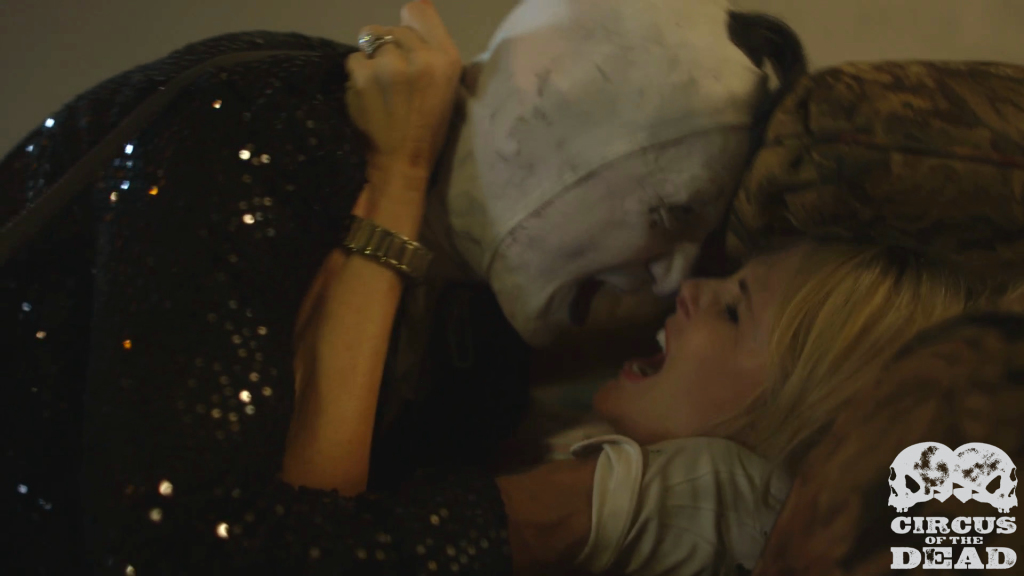 Director's statement
Circus of the Dead is a life long dream come true for me. Every since I watched the original Star Wars trilogy as a kid I knew I wanted to make movies. But, after I watched the original Texas Chainsaw Massacre as that same kid I knew those movies should be horror movies. Circus of the Dead came to fruition because of a personal challenge I gave myself. That challenge was to make a scary clown movie that was indeed scary and humorous, but not hokey, predictable or cheesy. I love the cinematic glory of the late 60's through the 70's movies, and also love little of the fun from the early 80's films. I'd dare say Circus of the Dead is firmly rooted in the horror classics but blazing a unapologetic trail toward the future! I know this film isn't for everyone. In fact I know lots will be shocked and disgusted with what they'll see. I just know as a lover of all things horror, I want a horror movie to be like a heart pounding roller coaster, you remember it for a long time after the ride!
The film stars Bill Oberst Jr. as the soon to be horror icon "Papa Corn". As a director I hit the jackpot scoring such a wonderful actor and equally as wonderful person to work with. He brought "Papa" to life in front of my and co-writer's Lee Ankrum's eyes. I couldn't have found anyone in the universe to play a better "Papa Corn than Bill. The film also stars Parrish Randall as "Donald". Parrish brought such a great emotional performance that makes you sympathize with his character. His "real" tears laid the foundation for this story to be built on. The film was fortunate to have the lovely Chanel Ryan on board as "Tiffany". She becomes the apple of Papa's eye and he puts her through hell. Chanel was a fearless trooper who kept coming back for more and more. We filmed entirely on location in West Texas – Odessa, to be precise, which was great because we captured that gritty oil boom town look and feel.
If someone is reading this before they watch the movie I would say… What are you waiting for? They're just clowns. What is there to be afraid of?